---
INTRODUCTION

These Matte PLA filaments are developed based on natural PLA material (Polylactic Acid), which boasts complete biodegradation and lower melting temperature, eco-friendly and safe, with no odor during the printing . Moreover, this Matte PLA filaments is perfect for outputting quality prints with shine-free colour and frosted texture.
Over 8 years experience of researching and manufacturing 3D printer filaments, Overture care about every detail when we design our spool and filaments.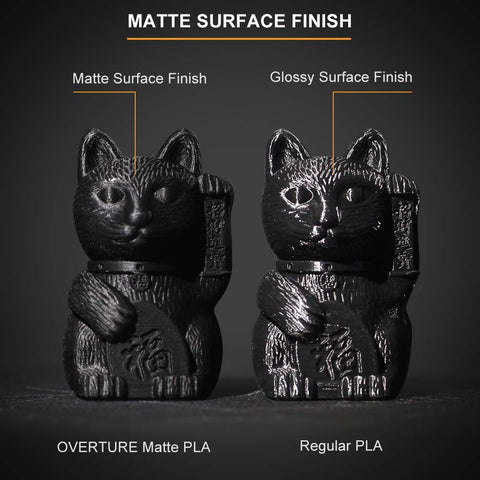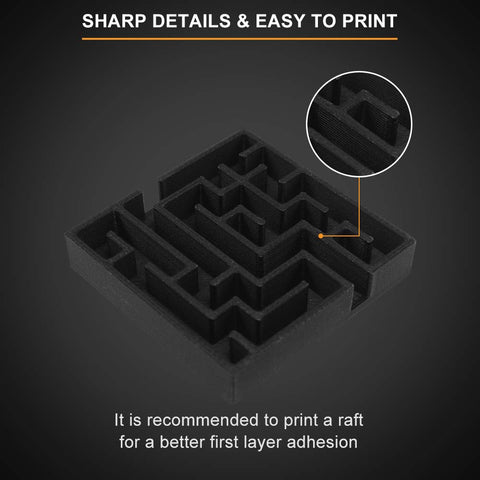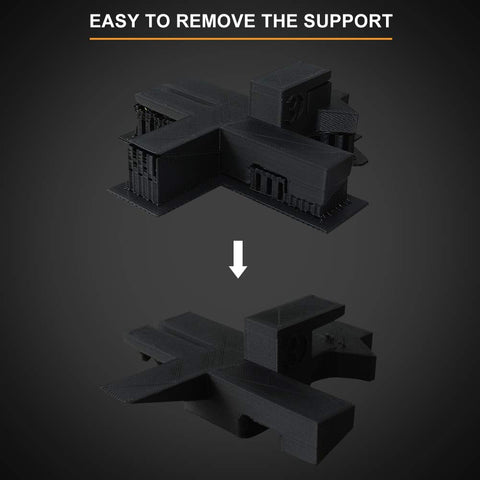 Buy with Confidence, 100% Satisfaction Guarantee. E-mail us if you have any issues or questions, we will make every effort to provide you with immediate help until you are satisfied.
SPECIFICATIONS
Recommended Extrusion/Nozzle Temp:  190°C - 220°C (374℉~ 428℉)

Heated Bed Temp:  50°C - 70°C (122℉ ~ 158℉)

Filaments Diameter and Accuracy: 1.75 mm +/- 0.05

Printing Speed: 30~70 mm/s (1800mm~4200 mm/min)

Packaging Included:

1 × spool of Rock PLA filaments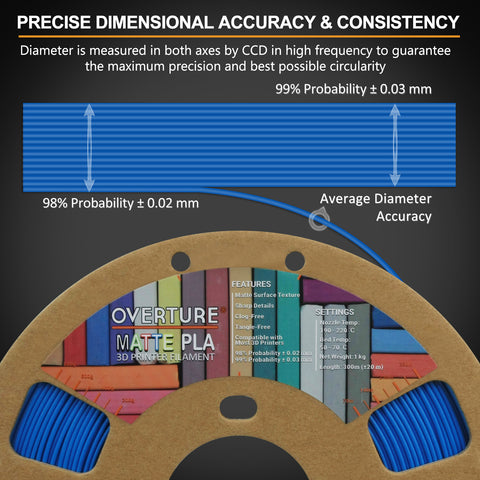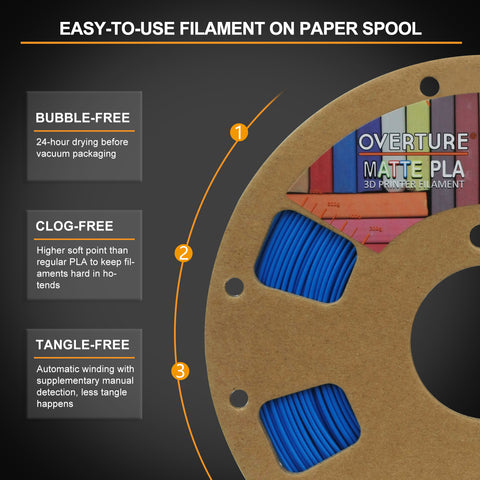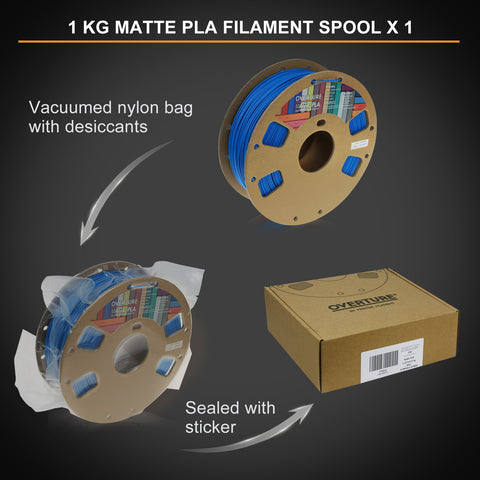 【High-Grade Matte Black PLA 】-- This newly launched filaments can output prints with shine-free color and frosted texture, which make it perfect for creation needing low-key, rich and enigmatic appearance

【Easy to Print & More Humanized Design】-- Easy to print just like normal PLA, more likely to get quality prints with sharp details. Excellent threshold overhang angle. Raft and support are very easy to remove; Reel with length/ weight gauge and viewing hole so that you can easily figure out the remaining filaments; more filaments clip holes for fixing purpose on the reel; Larger spool inner diameter design makes feeding smoother

【Odorless & No Bubble】-- Developed based on Natural PLA, this Matte PLA filaments deliver excellent printing quality with no odor and low warpage during printing; Complete drying for 24 hours before vacuum packaging to effectively protect the filament from moisture, no stringing and bubble-free

【Dimensional Accuracy & Consistency】-- advanced CCD diameter measuring and self-adaptive control system in the manufacturing guarantee these PLA Matte filaments of 1.75 mm diameter, dimensional accuracy + / - .05 mm; 1 kg spool (2.2lbs)

【Cost-effective and Wide Compatibility】-- With over 9 years' 3D filaments R & D experience, thousands tons of filaments output every month, Overture is capable of manufacturing all kinds of filaments in large scale with premium quality, which contribute to Overture filament cost-effective and reliable for most common 3D printers, such as MK3, Ender 3, Monoprice FlashForge and more